Experience the entire product world of professional audio technology. The focus is on live and concert sound reinforcement as well as fixed installations and studio and broadcast solutions. On the outdoor area, companies will present large PA systems under real conditions. In addition, there is an extensive supporting programme on the Main Stage, which focuses in particular on future topics such as IP-based transmission technology and immersive audio applications.
Live Sound Arena
At the outdoor exhibition areas, the Outdoor Live Sound Arenas will be showcasing ideal stage designs and sound systems under realistic conditions.
Location: Outdoor area in front of Hall 11
That was the programme 2022
Main Stage
The focus here is on future solutions for audio and sound reinforcement. In addition, the stage offers space for cross-industry topics, such as sustainability/green events and the promotion of young talent.
Location: Hall 11.0
Studio Village
The Studio Village is aimed directly at users. There you will find everything from studio microphones, amplifiers, mixers and signal processors, recording hardware and software to furniture and acoustic elements.
Location: Halle 11.0
Studio Lab
The Studio Lab offers acoustically separated rooms that can be booked individually by exhibitors for workshops and product demonstrations on music production, instrument miking and mastering. Experience innovations up close, ask your questions directly to the product experts and exchange ideas with other trade visitors.
Location: Hall 11 Via
Sound Experience Hub
In an acoustically separated area in Hall 11, a new presentation area for sound reinforcement solutions awaits you. The Sound Experience Hub offers an indoor sound arena where sound systems are presented under real conditions.  
Here, exhibitors will present their solutions in a tangible way in workshops and hands-on sessions.
Location: Hall 11
Performance + Production Hub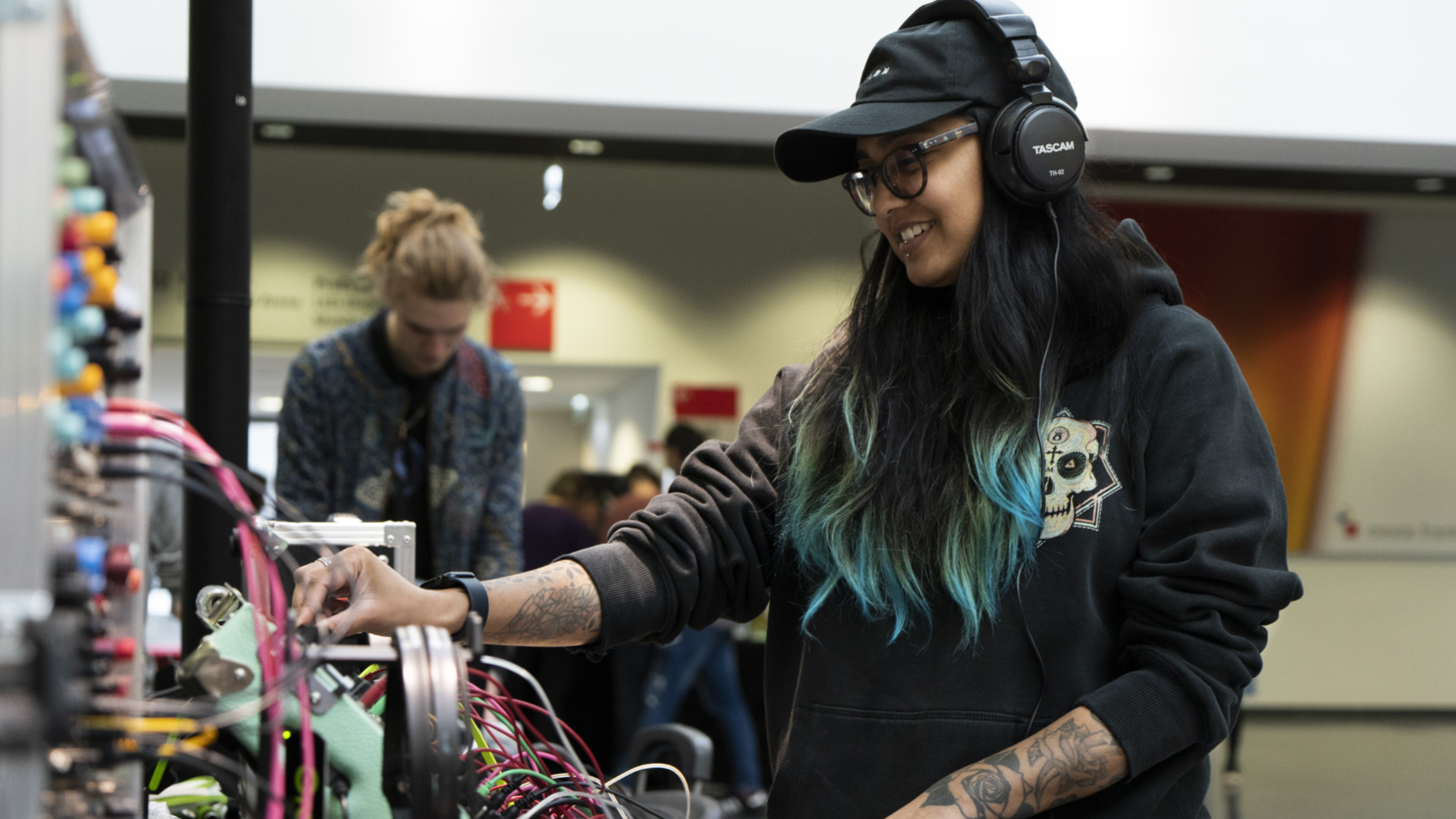 -in cooperation with the Sample Music Festival-
The area offers creative input on the use of innovative sound tools. It bundles product presentations, demos, live performances and workshops with artists and experts from well-known brands - plus impressive live visual showcases. The new "Performance + Production Hub" additionally expands the offer to include forward-looking topics such as live remixing and looping, controllerism as well as the latest software and apps and shows the future of digital sound creation. At the centre of the concept is the combination of product experience, knowledge transfer and entertainment. In an elaborately designed 300 sqm area in the Portalhaus (VIA level), top brands will present their innovations in areas such as mixers and controllers, digital audio workstations, samplers and sequencers, synthesizers, groove boxes and effects units as well as mobile DJ equipment.
Exhibitors Performance + Production Hub 2022
Vintage Concert Audio Show
The special show "Vintage Concert Audio Show" presents more than 200 exhibits from the concert audio history of the last 50 years. You can see what the world looked like before line arrays and digital consoles as well as admire milestones of concert audio history. The organisers have gathered exhibits from all over Europe. Everything from the first WEM, Vox and Marshall vocal systems to Martin Modular, Meyer MSL3, Clairbrothers S4 and the first L'Acoustics line array will be on display, providing a perfect contract to the latest audio trends in the halls.
The Vintage Concert Audio Show not only shows how the world of PA systems has looked and sounded over the last 60 years. People from the business will also tell how it all began, what it was like in the past and why they are still involved today. Entertaining discussions (in German) with interesting personalities from the business are expected.
Showstage "Digital Live Performance"
On the elaborately designed show stage, top-class artists and production specialists will present their skills and give visitors an impression of the different types of digital live performances.
Location: Portalhaus Via