Experience the entire product world of professional audio technology. The focus is on live and concert sound reinforcement as well as fixed installations and studio and broadcast solutions. On the outdoor area, companies will present large PA systems under real conditions. In addition, there is an extensive supporting programme, which focuses in particular on future topics such as IP-based transmission technology and immersive audio applications.
If you would like to participate as an exhibitor in our areas, please contact our sales team.
Audio Bar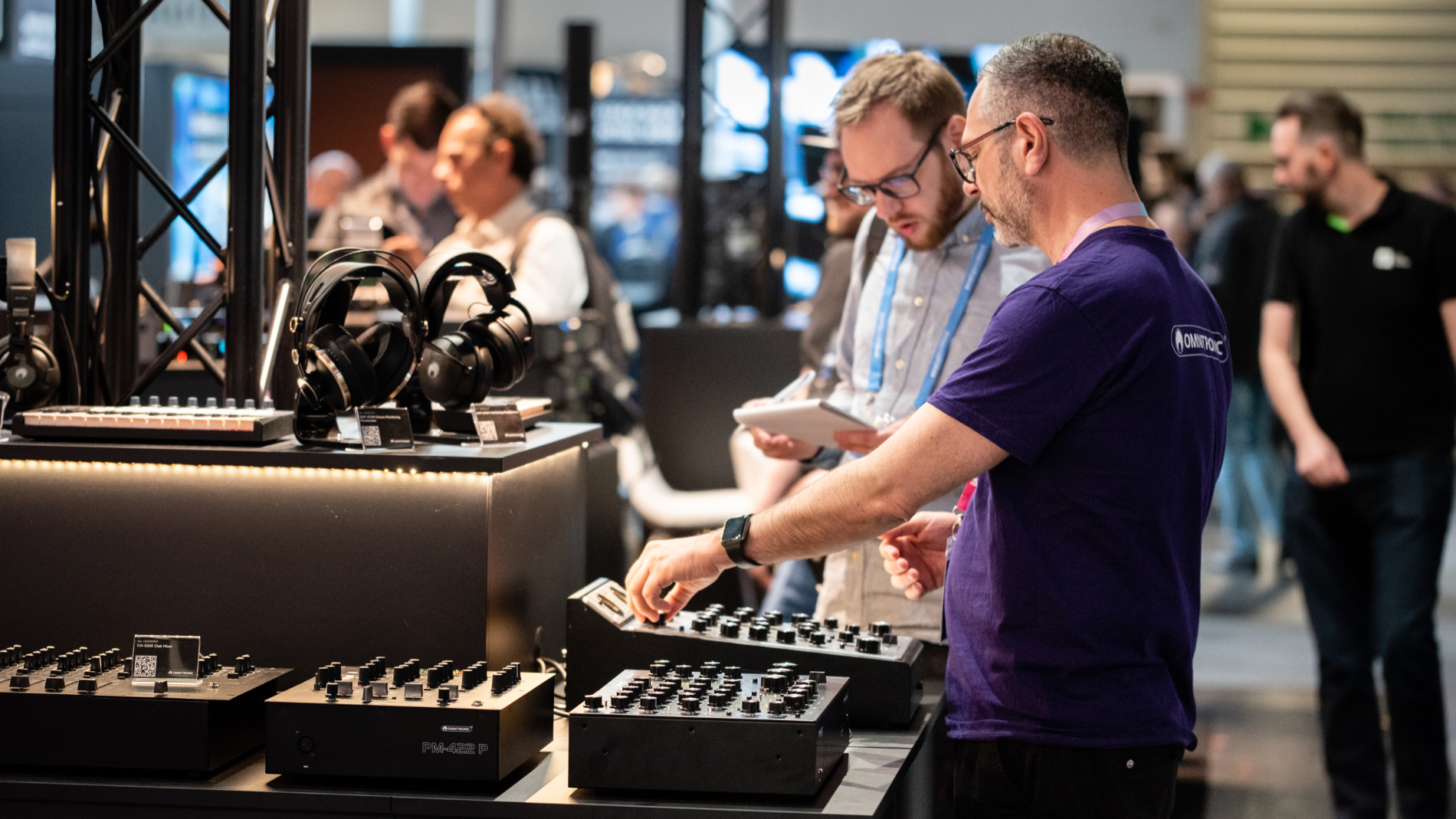 Relaxed bar atmosphere meets the best sounds: At the new Audio Bar, you can test high-quality headphones from well-known brands in a relaxed atmosphere. Our sound stations offer you a variety of models from the studio, DJ and wireless sectors that are completely customised to your personal wishes.
Whether hip-hop, classical, pop or your own personal favourite music - sit back and relax, enjoy a delicious drink and try out the various products and models at your leisure. Our experts will be happy to advise you on which models suit you best. Or chat shop with other trade fair visitors in a relaxed atmosphere.
The following manufacturers have already confirmed their attendance and look forward to presenting their products to you in the Audio Bar:
AIAIAI
Beyerdynamic
Audio-Technica
Ollo Audio
Tascam
HEDD
Rode
ProAudio College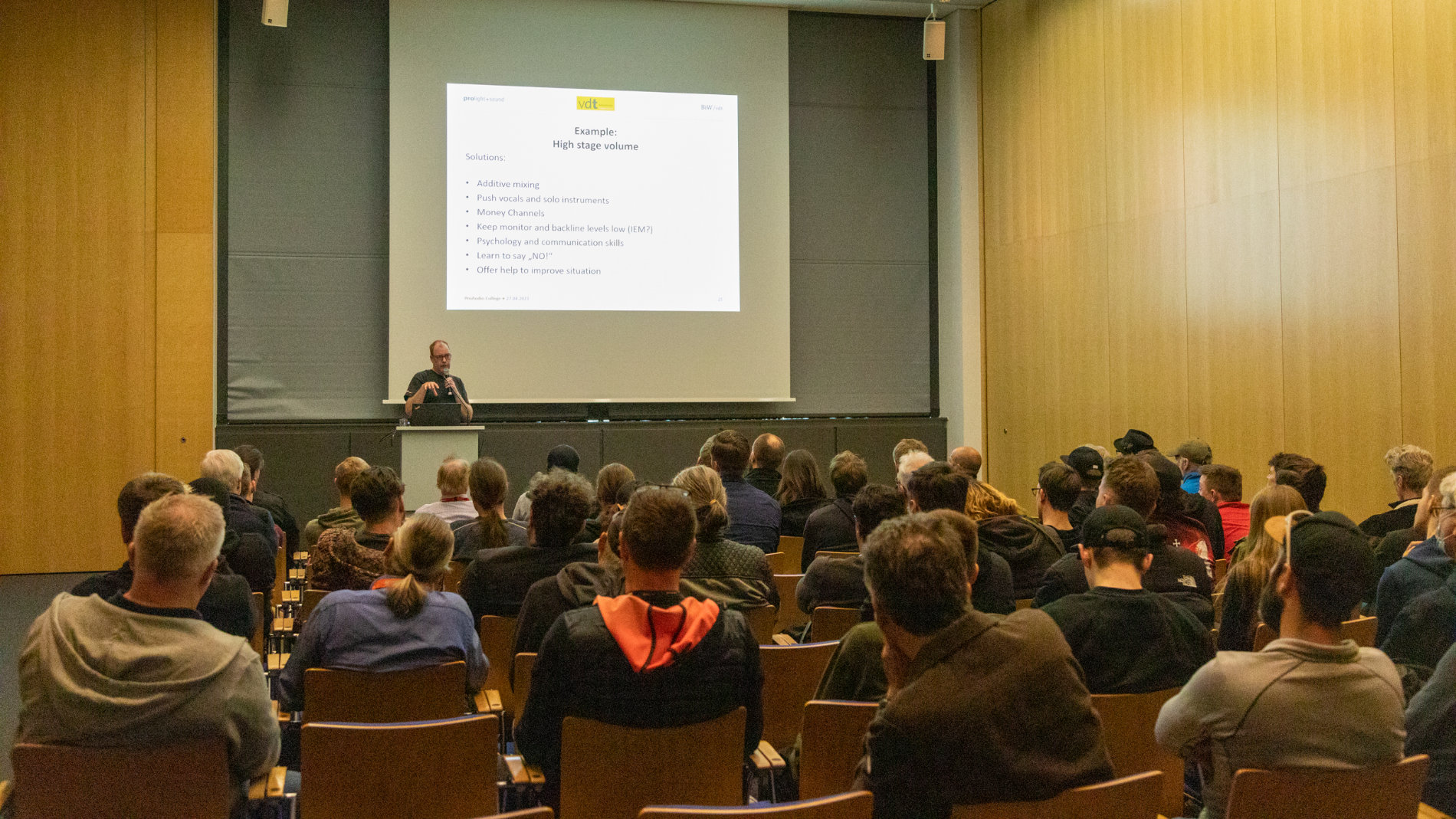 Audio professionals and, of course, all interested industry newcomers have a new place to go: the ProAudio College, which is being implemented together with the Verband Deutscher Tonmeister e.V. (VDT). After the great success of the 2023 event, the offer will be expanded and internationalised. In addition, the ProAudio Lounge awaits you with a variety of networking opportunities.
The focus of the lecture programme is on current trends in the sound reinforcement scene, innovations around home studio productions as well as exclusive training modules of the curriculum of the SQQ7 educational standard. This was developed by a broad-based working group under the leadership of the VDT and defines learning objectives.
Topics of the ProAudio College include hearing training, physical basics of acoustics, signal sources and signal processing, network technology and intercom systems.
Current tasks in the sound reinforcement scene are discussed at the ProAudio College, as are the latest developments in the industry. But also the core questions that every studio operator faces during productions will be discussed, as well as future scenarios and tips for newcomers to the profession.
All participants will receive written confirmation of the knowledge they have acquired. The lectures will be held partly in German and partly in English.
Performance + Production Hub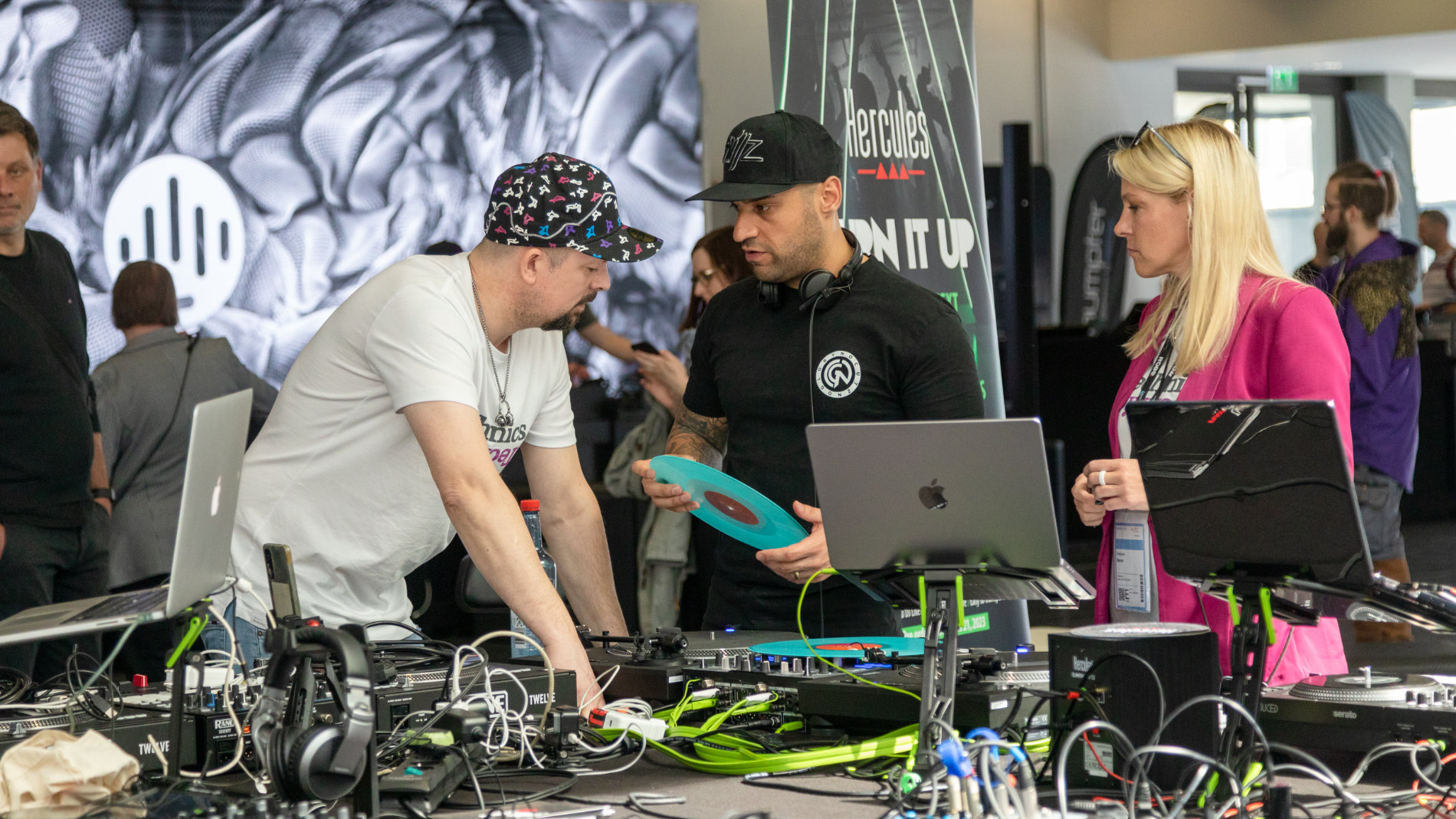 In cooperation with the Sample Music Festival.
The area offers creative input on the use of innovative sound tools. It bundles product presentations, demos, live performances and workshops with artists and experts from well-known brands - plus impressive live visual showcases.
The new "Performance + Production Hub" additionally expands the offer to include forward-looking topics such as live remixing and looping, controllerism as well as the latest software and apps and shows the future of digital sound creation. At the centre of the concept is the combination of product experience, knowledge transfer and entertainment.
In an elaborately designed area directly in hall 11.0, top brands will present their innovations in areas such as mixers and controllers, digital audio workstations, samplers and sequencers, synthesizers, groove boxes and effects units as well as mobile DJ equipment.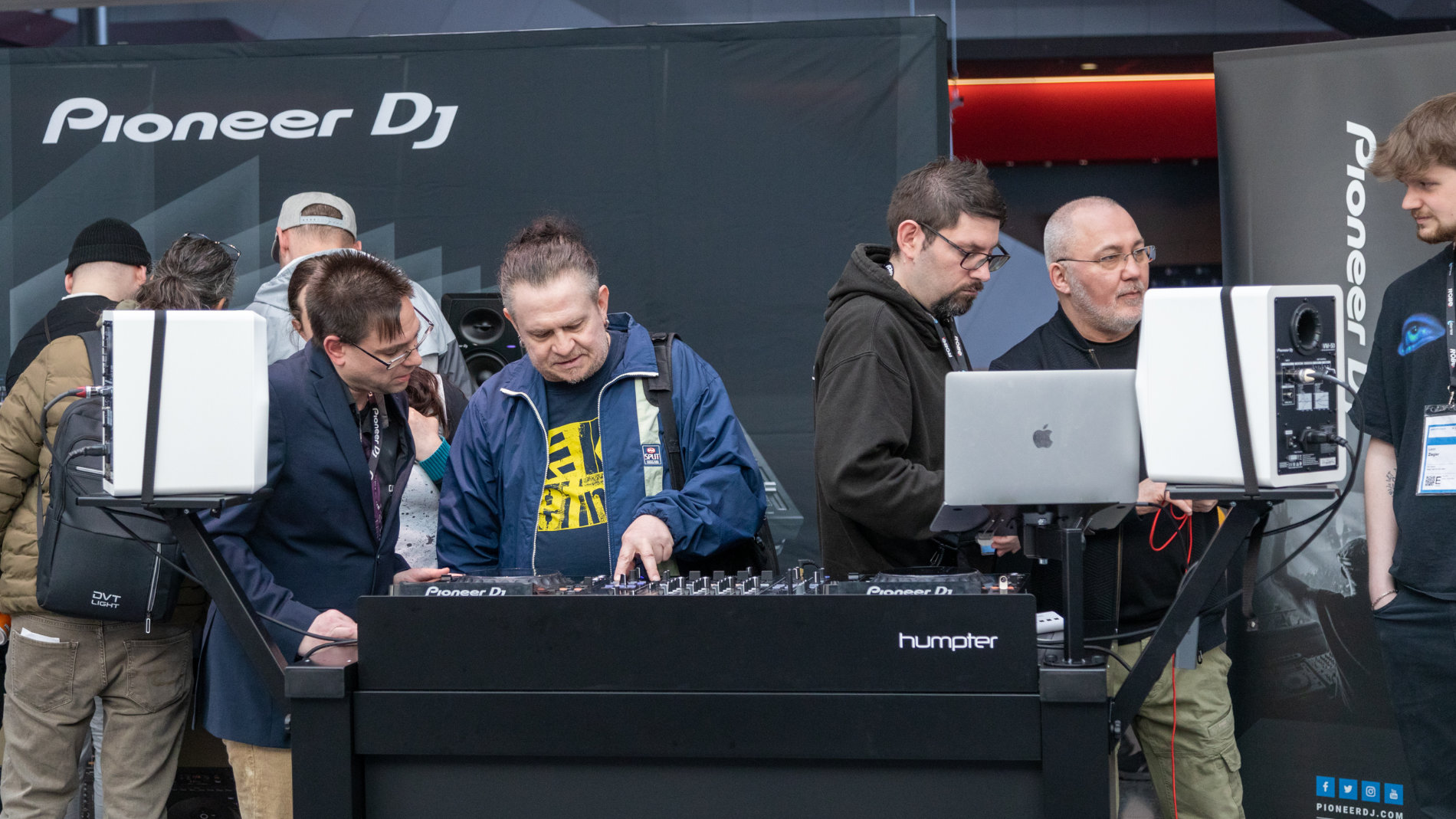 Learn from the pros! In many workshops, you can further develop your skills in live remixing and looping, controllerism, music production, syntablism and beatmaking in exclusive training sessions.
In the Music Production Corner, you will get an insight into the creative power that arises when software tools meet midi controllers and beat sequencers and production blurs with live performance. There will also be specialised education stations on topics such as field recording, motion sensors and live sound branding.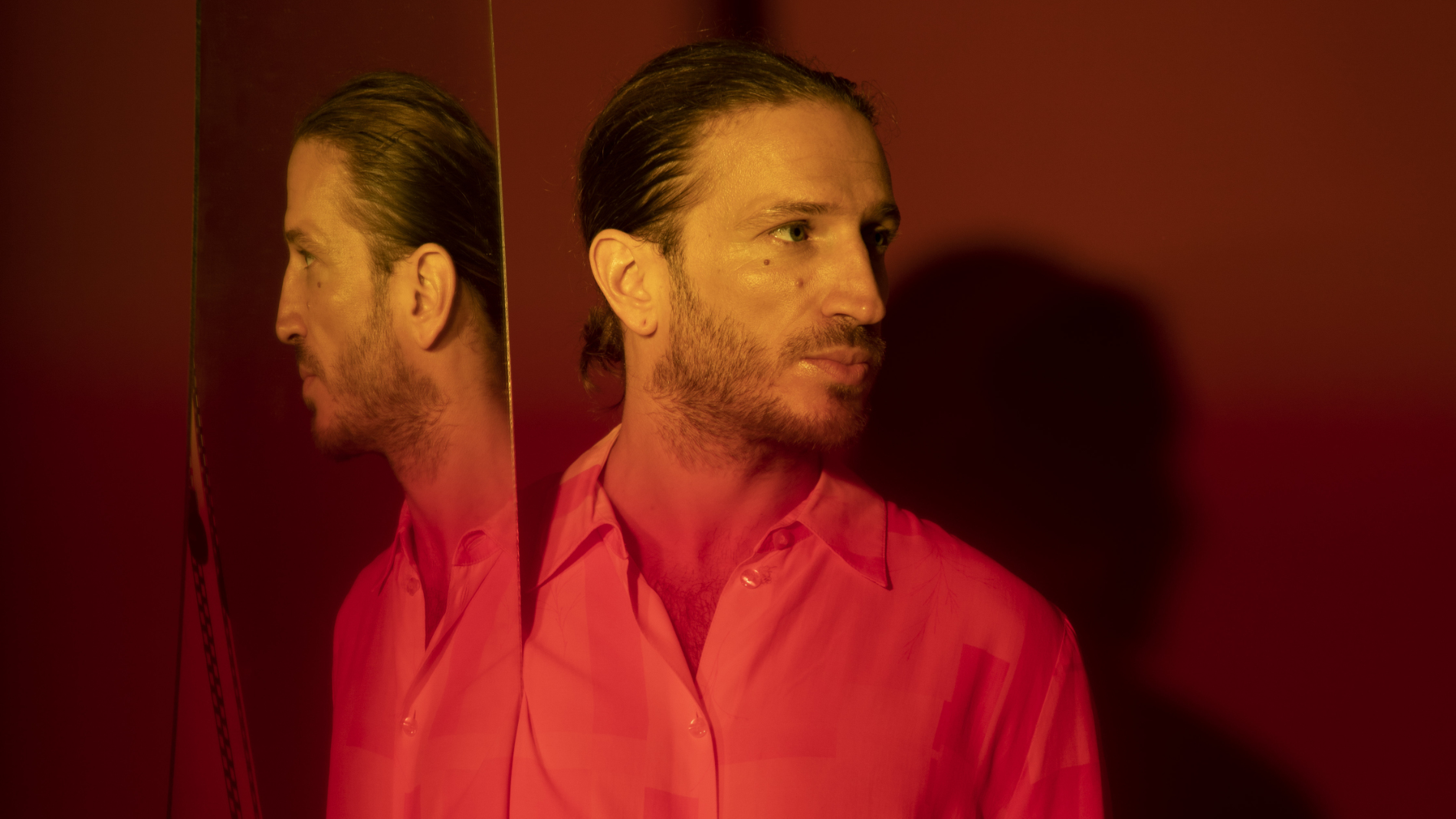 Last but not least, in the Performance + Production Hub's Showbox, well-known performers will give an insight into their skills, including DJ Emanuel Satie, guitarist Yasi Hofer and many other international stars. 
Live Sound Arena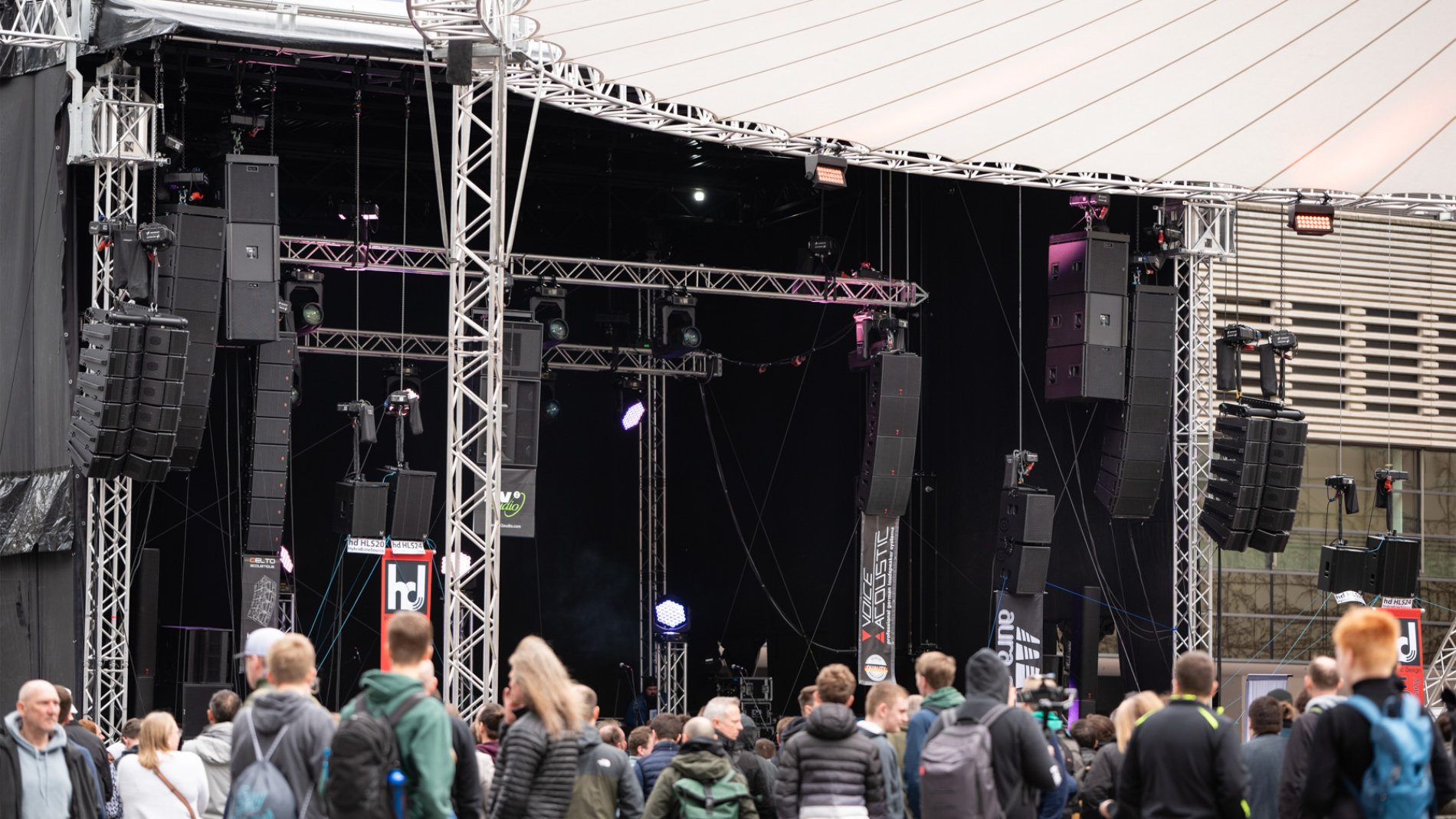 On the Prolight + Sound outdoor area in front of Hall 11, the Live Sound Arena will showcase large stage constructions in ideal form and sound reinforcement systems under realistic conditions.
Silent Stage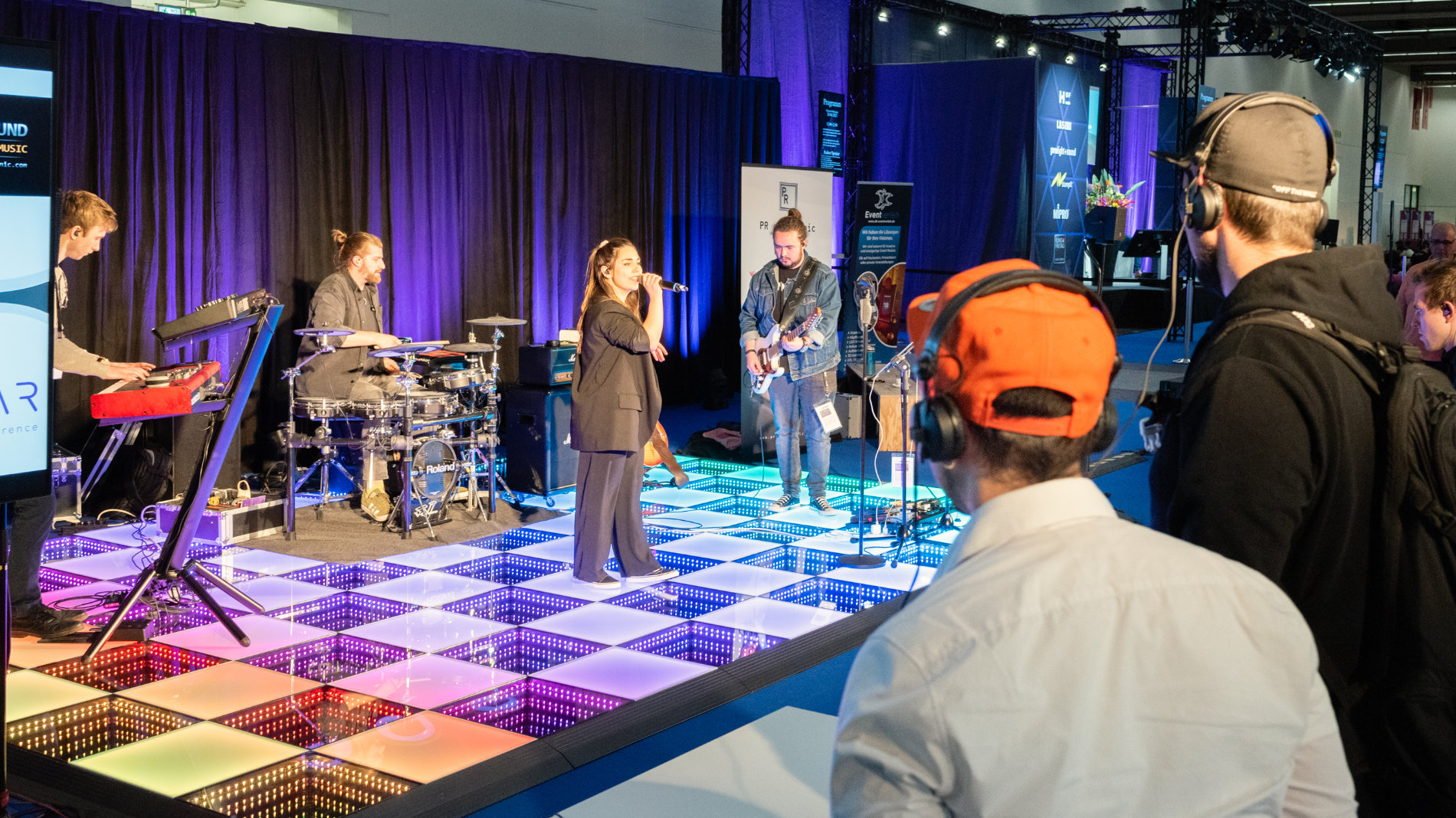 The Silent Stage will be implemented with different slots throughout the duration of the fair. We will present to you the effect of using a Silent Stage. You will also have the opportunity to experience the band's bass on resonance platforms, which cannot be perceived through headphones. Various suppliers will present their integrated solutions for the future of sound technology.
Advantages of Silent Stage
The focus of "Silent Stage" is on minimising the noise level on stage. This effect is achieved by using amp simulations, isolation boxes, drum cages and electronic musical instruments. The concept also works without monitoring speakers. The stage performers hear each other exclusively through in-ears and an individually adapted headphone mix.
Properly implemented, the visitor experiences in this way almost a sound experience like that of studio recordings.
Vintage Concert Audio Show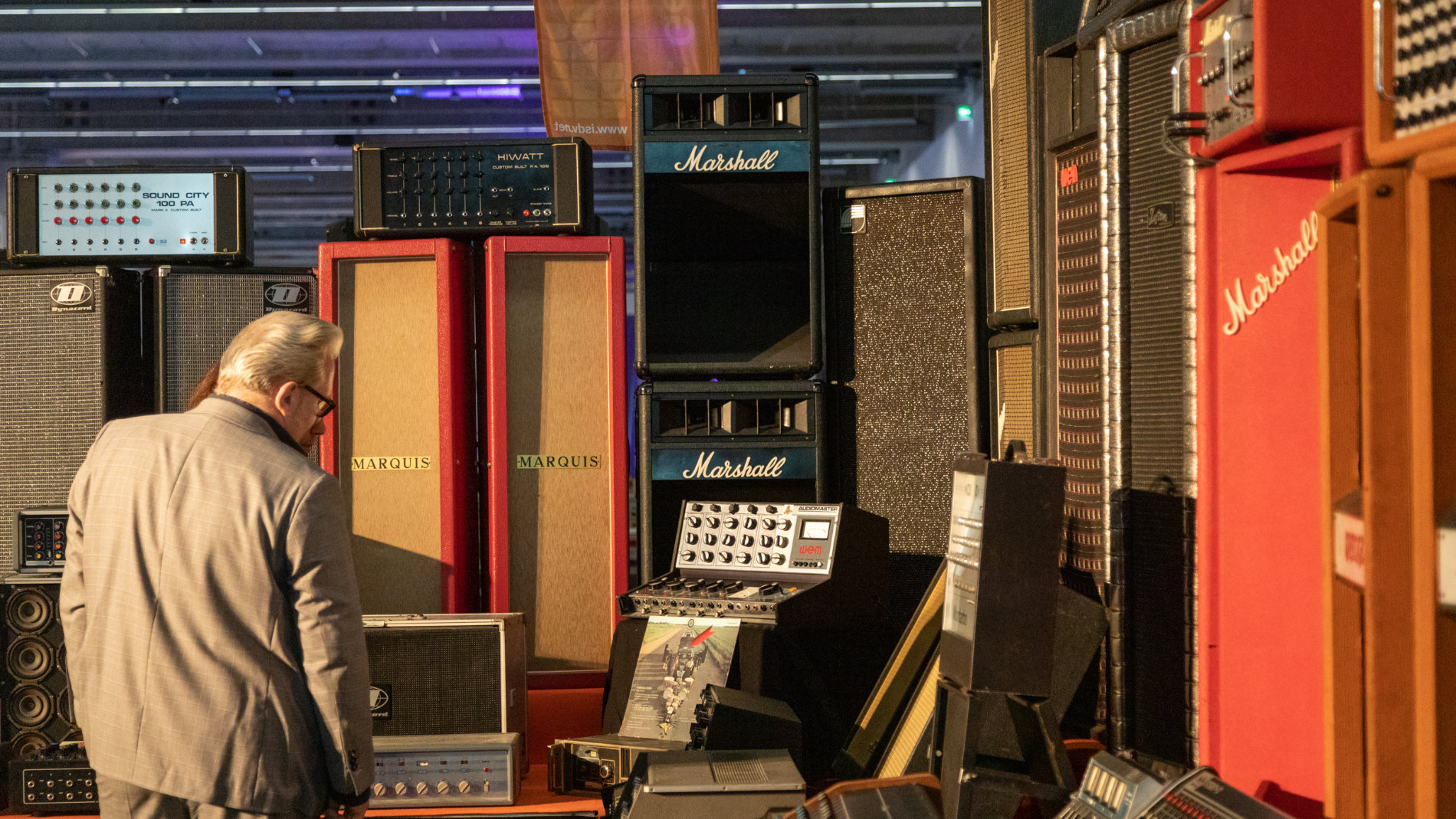 The special show "Vintage Concert Audio Show" (Portalhaus ) presents more than 200 exhibits from the concert audio history of the last 50 years. You can see what the world looked like before line arrays and digital consoles as well as admire milestones of concert audio history. The organisers have gathered exhibits from all over Europe.
Everything from the first WEM, Vox and Marshall vocal systems to Martin Modular, Meyer MSL3, Clairbrothers S4 and the first L'Acoustics line array will be on display, providing a perfect contract to the latest audio trends in the halls.
The Vintage Concert Audio Show not only shows how the world of PA systems has looked and sounded over the last 60 years. People from the business will also tell how it all began, what it was like in the past and why they are still involved today. Entertaining discussions (in German) with interesting personalities from the business are expected.