Together into a greener future. The topic of sustainability and the green future of events is particularly close to our hearts. You can expect lectures and panels on the topic of sustainability in the event industry. In addition, sustainability-oriented exhibitors and their products will be marked separately so that interested trade buyers can find the suppliers they are looking for more quickly.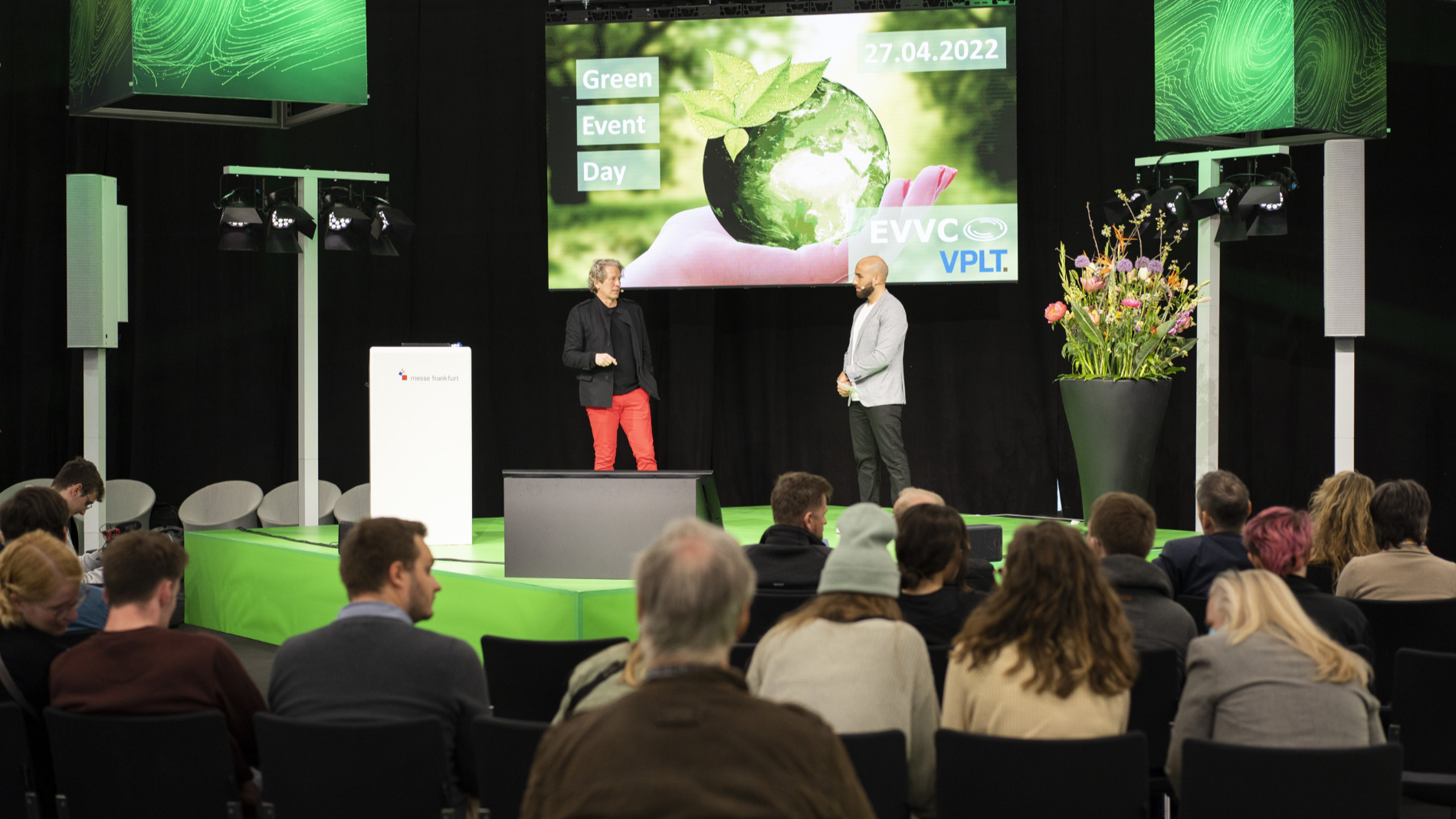 At Prolight + Sound you can expect a specialised thematic strand with lectures, panels and best-practice presentations all about the responsible use of natural resources in the event industry.
Exhibitors who contribute to a positive eco-balance with their products and solutions are marked with the "Green" label in the exhibitor search and in the fair catalogue.
Sustainability at Prolight + Sound
Partners
The programme is created in close cooperation with the European Association of Event Centres (EVVC) with the support of the Association of Media and Event Technology (VPLT).