Together into a greener future. The topic of sustainability and the green future of events is particularly close to our hearts. You can expect lectures and panels on the topic of sustainability in the event industry. In addition, sustainability-oriented exhibitors and their products will be marked separately so that interested trade buyers can find the suppliers they are looking for more quickly.
All Prolight + Sound events, clearly summarized by trade fair days, can be found here in the event calendar.
'Green Sessions' at Prolight + Sound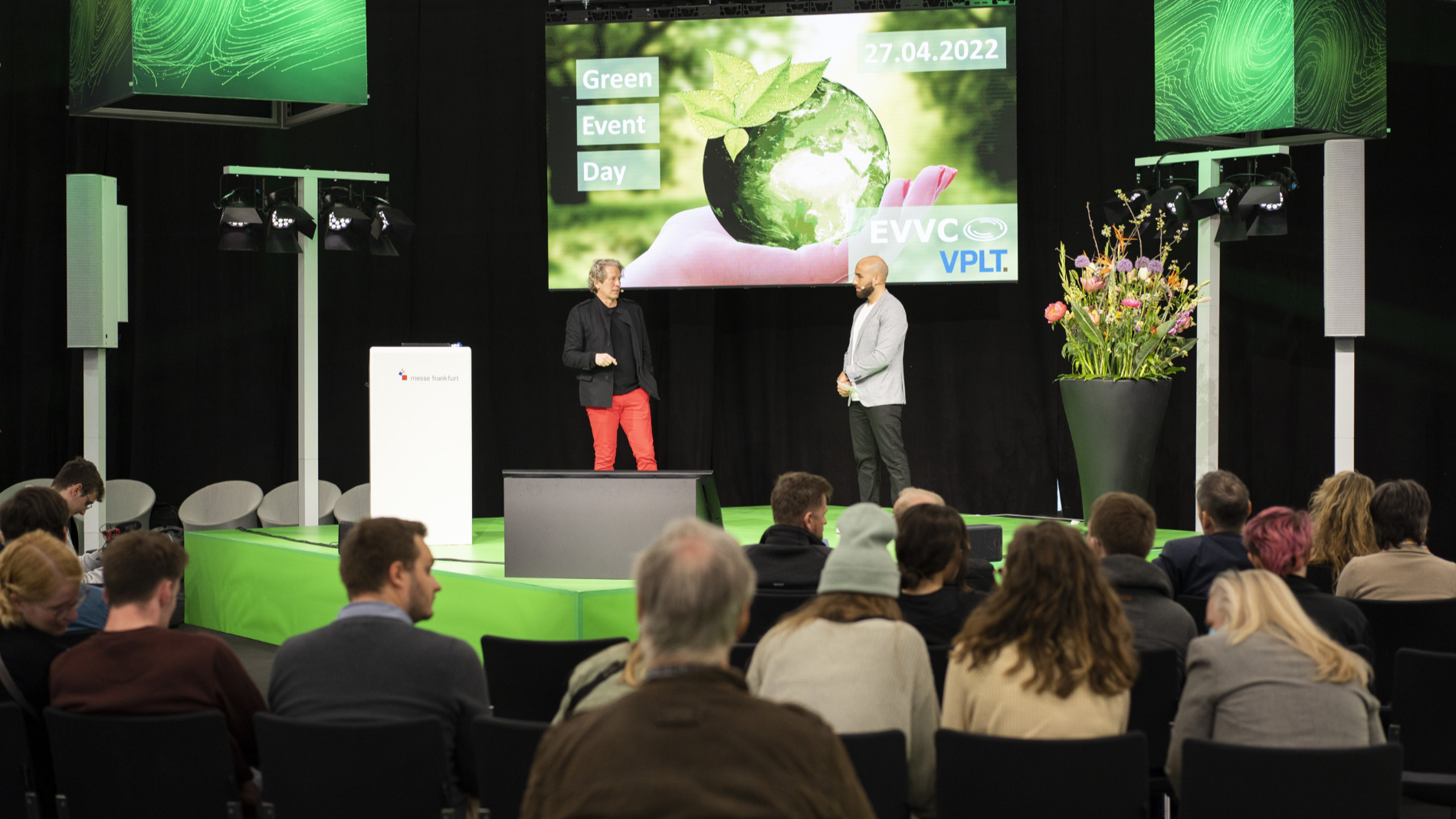 Sustainable events need to become the standard: On this point there is a great deal of agreement in the event industry. But how exactly is this goal to be achieved? What point is the industry at? What has already been successfully implemented, what less so? And how does the industry need to position itself in the future? On all four days of the fair, the main stage in Hall 11.0 will host lectures and panels with representatives from venues, manufacturers, educational and scientific institutions as well as agencies and innovative start-ups. In addition to organisational and technological steps towards climate-neutral events, the main topics include social sustainability, environmentally friendly tour management and sustainability communication. In the context of a sustainable event industry, the speakers will also address the demand for skilled workers in the sector.
The keynote of the Green Sessions will be given by the Austrian cultural and social anthropologist Bettina Ludwig on 25 April at 12 noon.
The lectures will be held in German.
Green Tours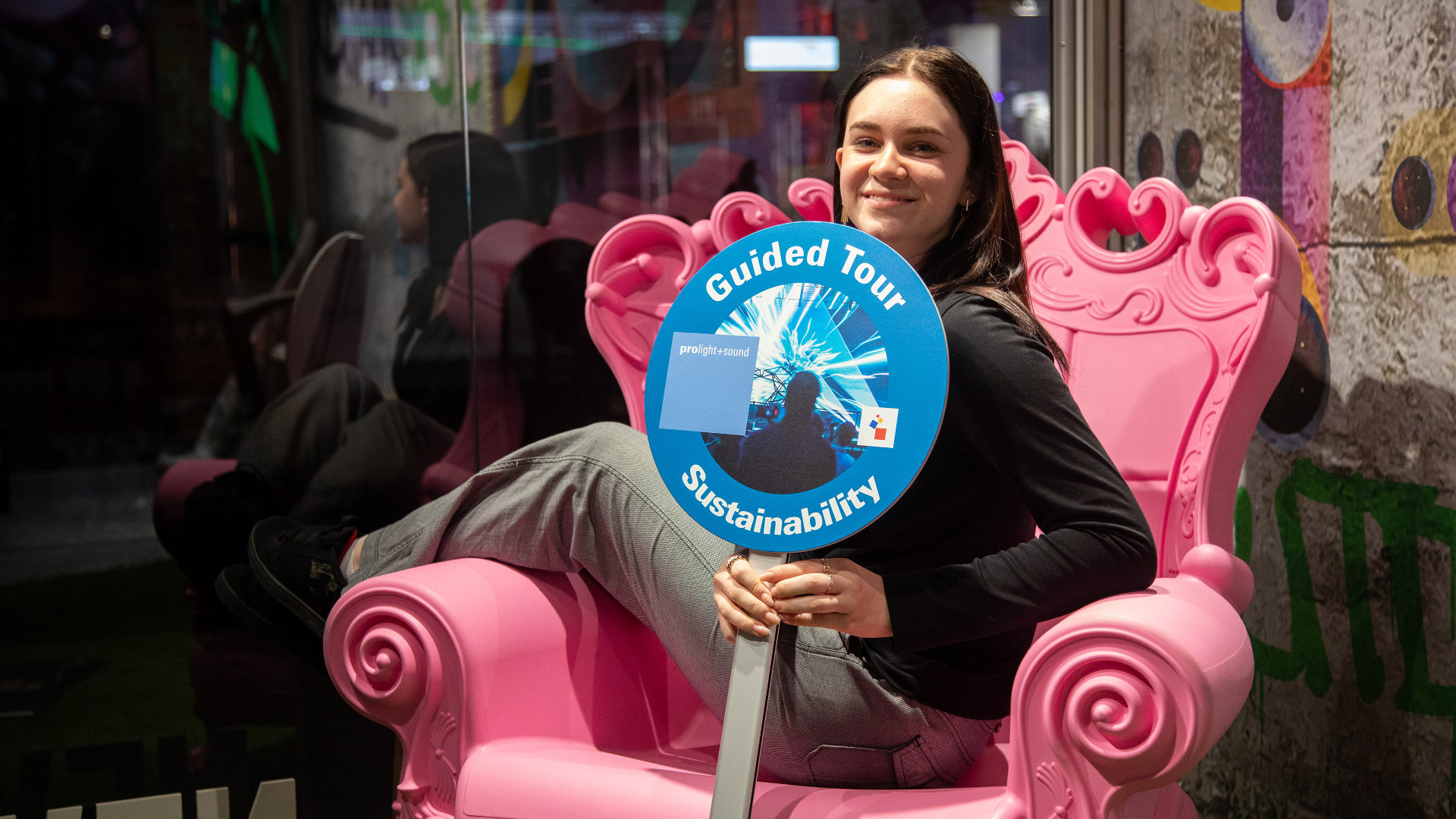 During the 2023 event, Prolight + Sound offers you expertly moderated tours of the fair on the subject of sustainability.
The Green Tours give you a compact overview of the fair in one hour. Experts, like Falco Zanini, will present products, innovations and technologies in the context of suastainable events.
Sustainable event operations at Messe Frankfurt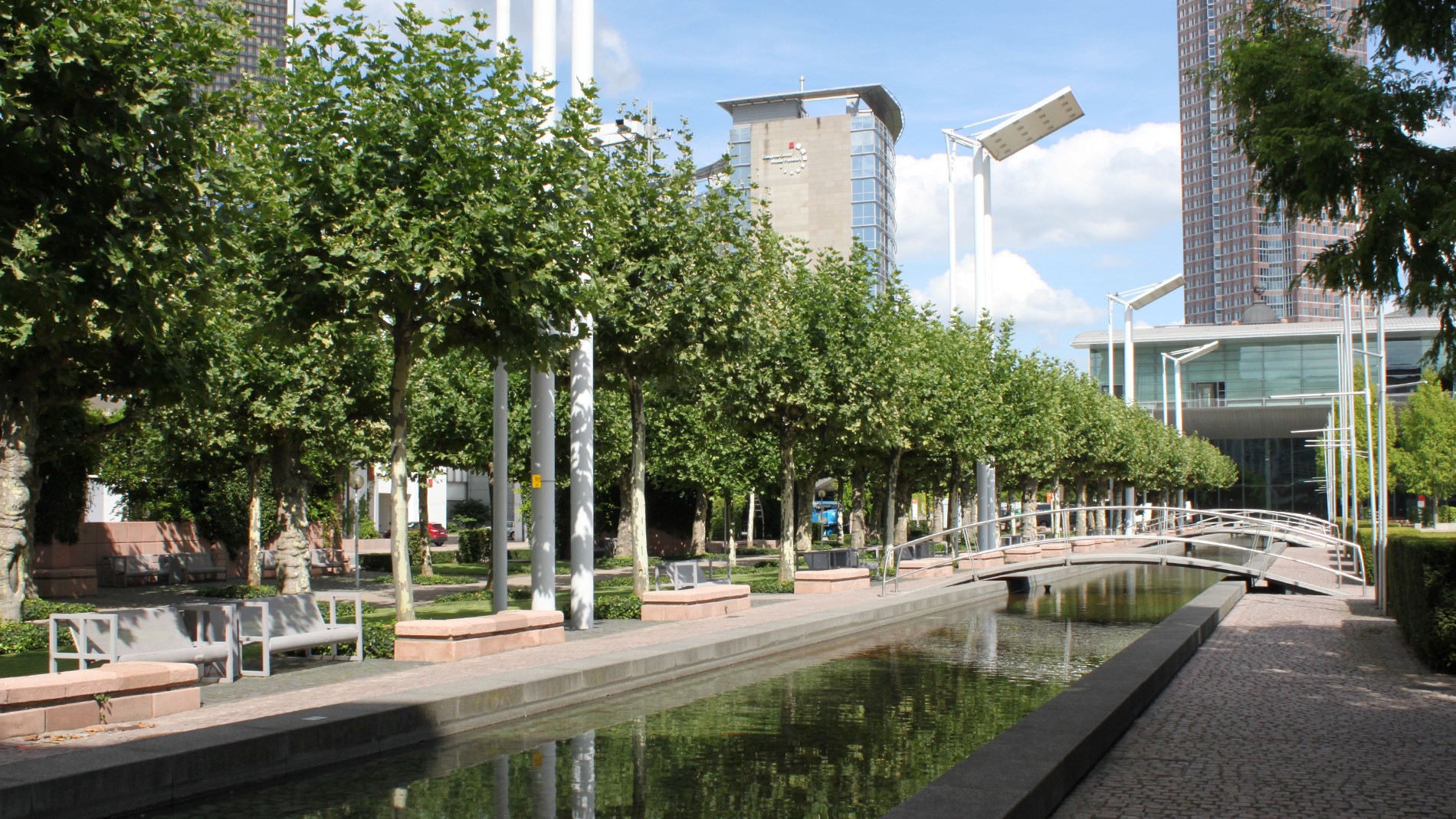 Messe Frankfurt's sustainable development is being driven forward with its own Sustainability Board. Messe Frankfurt has also signed the "Net Zero Carbon Events Pledge". This commits us to climate-neutral event operations by 2050 at the latest.
Measures that are already being actively implemented today are, for example:
Photovoltaic systems on the exhibition grounds: these can generate a total of 2.4 gigawatt hours per year the equivalent of energy for 500 households!
Stand, hall and grounds power supply completely with green electricity since 2020
Efficient management of recyclable materials: 90 per cent of the waste produced at trade fairs on the grounds is returned to the material cycle
E-cars: More and more company vehicles run on electricity - numerous charging stations are available on the grounds.
Green oases: There are "green oases" on the exhibition grounds themselves: over 890 trees even 244 vines and beehives can be found on the grounds.
Sustainability at Prolight + Sound
Partners
The programme is created in close cooperation with the European Association of Event Centres (EVVC) with the support of the Association of Media and Event Technology (VPLT).