Be there at the big meeting of the event industry in Frankfurt. Present your company to an international trade audience and show your innovations live on site.  
Stand rentals 2024
Become an exhibitor at the big get together of the event family in Frankfurt end of March 2024 and book your stand now.
From fully furnished complete packages, your personal stand concept to countless presentation options on stages and in special areas, in the halls and on the outdoor area. Take advantage of the opportunity to present your products and ideas to an international trade audience, more than 50 % of whom are decision-makers from top management.
Standtype
Stand rentals*

1-side open
251.- EUR/sqm
2-sides open
275.- EUR/sqm
3-sides open
287.- EUR/sqm
4-sides open
294.- EUR/sqm
Two-storey
138.- EUR/sqm
Outdoor exhibition area
166.- EUR/sqm
* plus EUR 4.20/sqm environmental protection charge, EUR 0.60/sqm AUMA fee and media package costs EUR 985.00, plus VAT.
Stand packages
Book one of our low-cost complete solutions quickly and easily. Here, both the stand construction and the equipment are already included. You don't need to do anything else.
Compact information for your product group
All the information you need to know about why you are in the right place at Prolight + Sound with your product, in compact form for downloading.
Registration for Prolight + Sound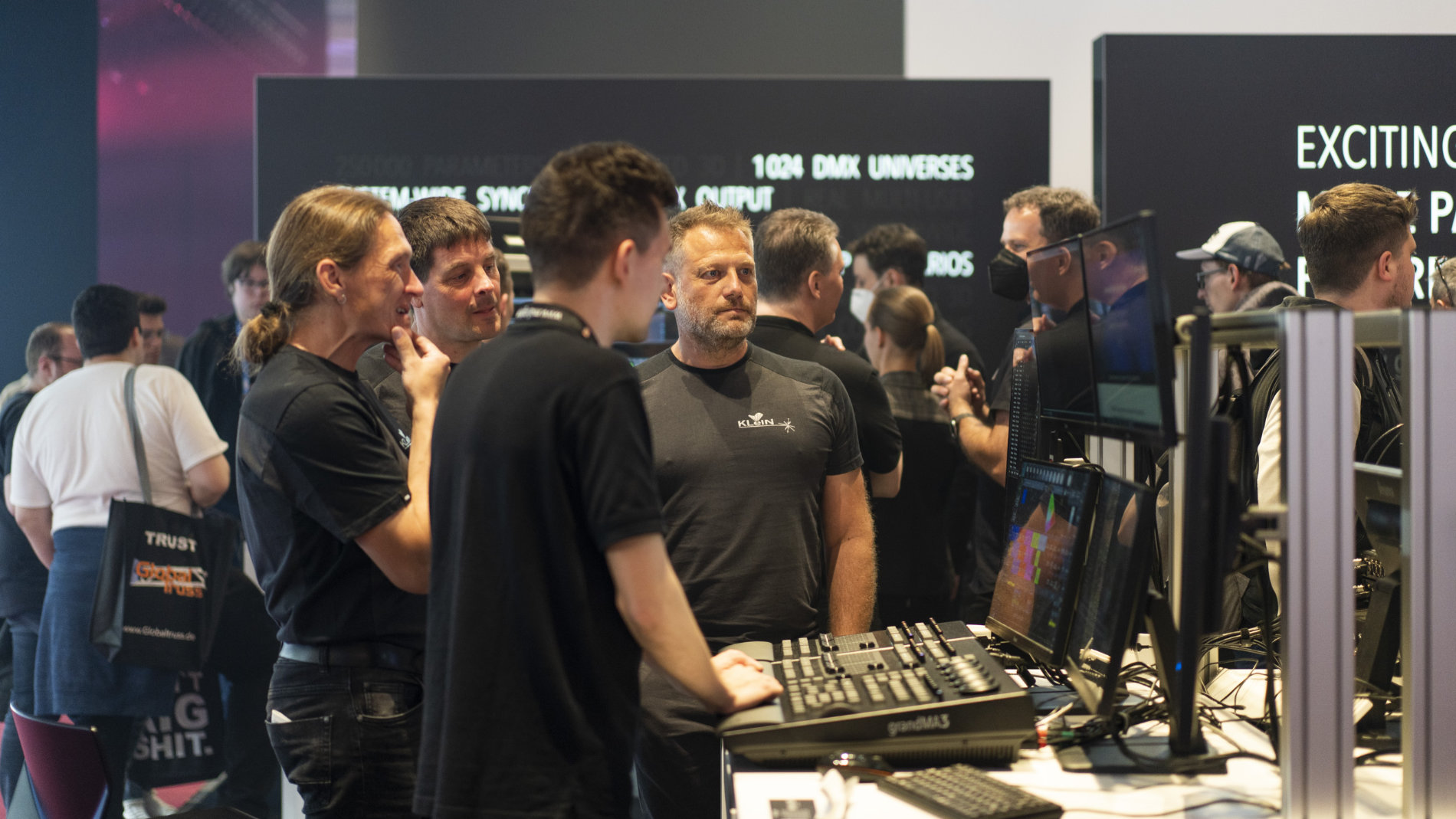 How to reserve your stand booth:
Send us the completed non-binding declaration of intention to exhibit.
We will then mail you an individual stand space proposal.
If you are happy with your location, send us your confirmation.
We will then confirm your participation.
You're now part of Prolight + Sound 2024. We look forward to seeing you!
Information for your set-up, dismantling and check-in
With the new date for Prolight + Sound (19 to 22 March 2024), we are taking account of the wish expressed by the industry for a date in spring that is as close as possible to the project cycles in the event and entertainment industry. Please note that this optimisation also has an impact on set-up times.
Due to the high venue utilisation in 2024, the set-up period will be shortened by one day, to 4 days instead of 5 days. The option of early set-up on the day before the regular set-up will no longer be available.
The start of construction is Friday, 15 March 2024, at 00:00 hrs. As before, materials can be delivered to the halls by truck until 15:00 on the day before the fair (18 March 2024). Of course, you also have the opportunity to carry out set-up work on your stand after this time until the start of the fair.
There are no changes to the dismantling times: Truck entry will be possible from 19:00 on the last day of the fair (22 March 2024). The 23rd and 24th of March can be used continuously for dismantling.
Our organisation and infrastructure is prepared in the best possible way to provide you with full assistance for delivery and set-up. Your personal sales managers will be available to answer any questions you may have and will be happy to discuss your individual set-up situation with you. We kindly ask you to take the set-up and dismantling times into account in your planning as early as possible.
The above regulations apply exclusively to Prolight + Sound 2024. For the following event in 2025, you can expect the regular set-up and dismantling times again.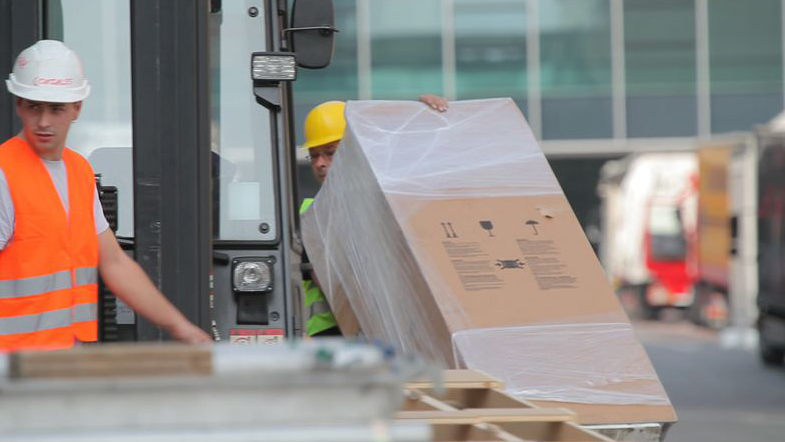 The regular set-up for Prolight + Sound 2024 will start on Friday, 15 March 2024 until 18 March 2024 and is free of charge.
Due to carpet laying in the aisles, set-up on the 18 March 2024 up from 3 p.m. on can be continued inside the stands only. Please keep aisles free.

The regular dismantling starts on 22 March 2024, 4. p.m., until 24 March 2024 24.00 hrs / midnight.
Please note: Dismantling on 22 March 2024 from 4 p.m. until 7.p.m inside the stands only, due to carpet removal in the aisles and delivery of empties by the freight forwarders.
Regular dismantling is possible on 22 March after 7 pm until 24 March continuously.
Access for dismantling on March 22 after 7 p.m. only via the Rebstock car meeting point.

Check-in for set-up and dismantling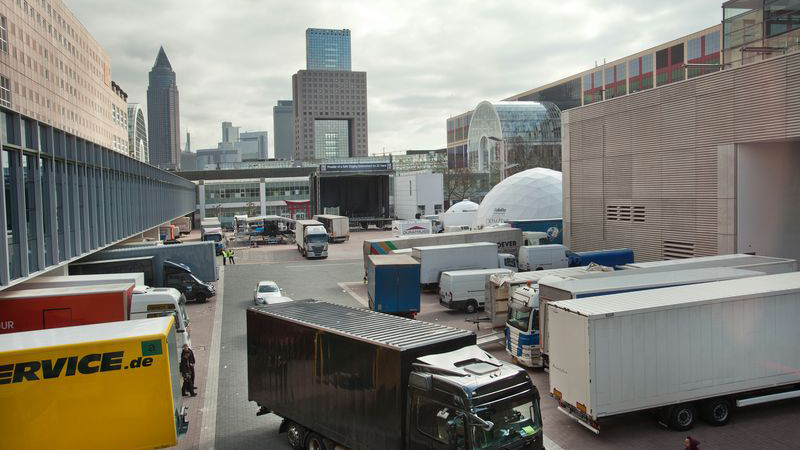 Here you can find all important information about the new Messe Frankfurt check-in system. To ensure your set-up resp. dismantling activities can run as smoothly as possible, all vehicles accessing the fairgrounds will need to be registered by you.

Important downloads for your trade fair preparation
Here, you can find important documents for your trade fair preparations. In this documents, you will find important information on our services and for your trade fair planning at a glance. This allows us to offer you the best possible support for designing and preparing your trade fair appearance.
All technical information for your trade fair activities can be found here.  
WiFi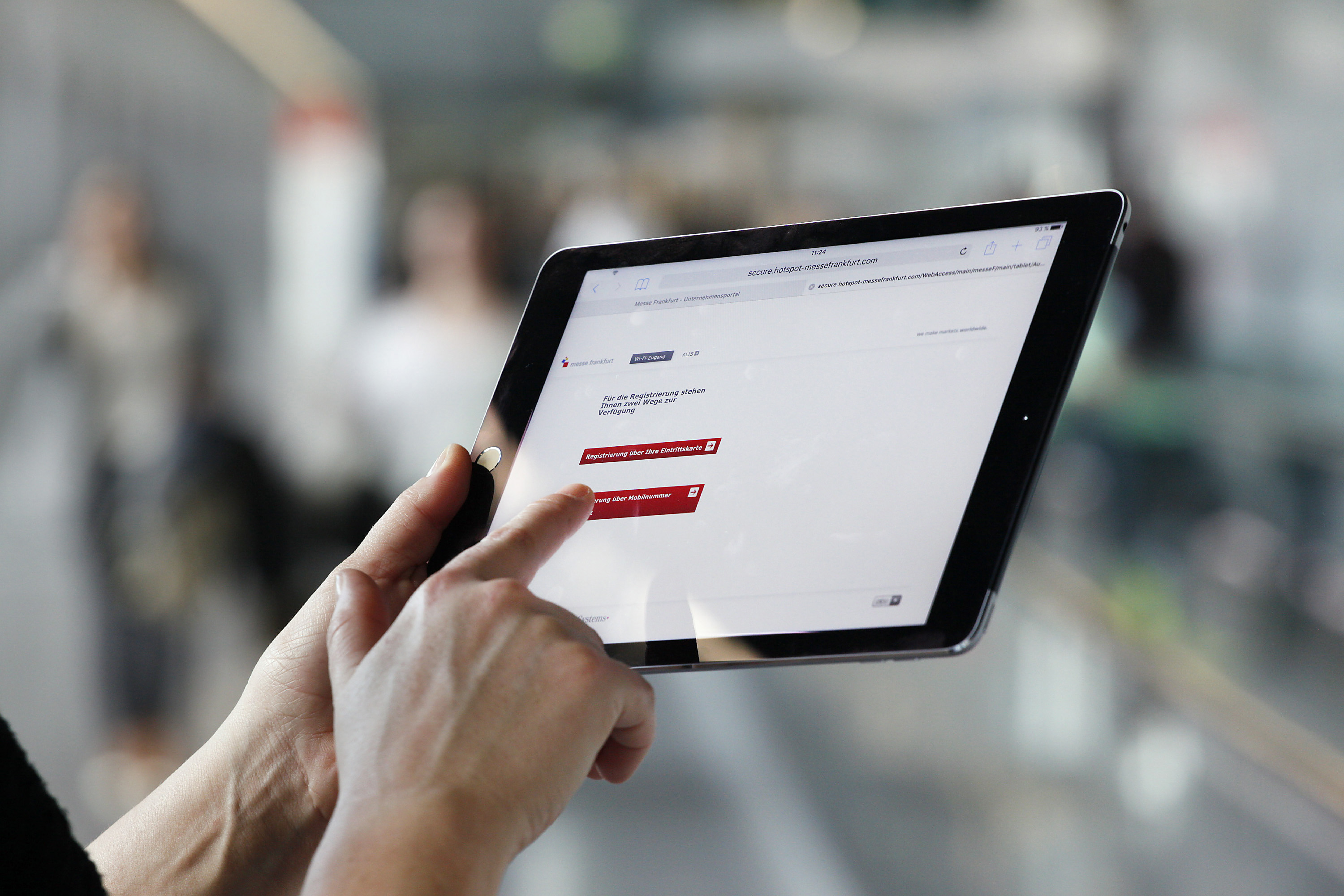 Always online everywhere – it's no problem at all with Messe Frankfurt's services. During the trade fair you can take advantage of free basic WiFi access throughout the exhibition grounds. For bandwidth that is available at all times without disruption, we can also offer you our powerful "Premium" access package.
Media Package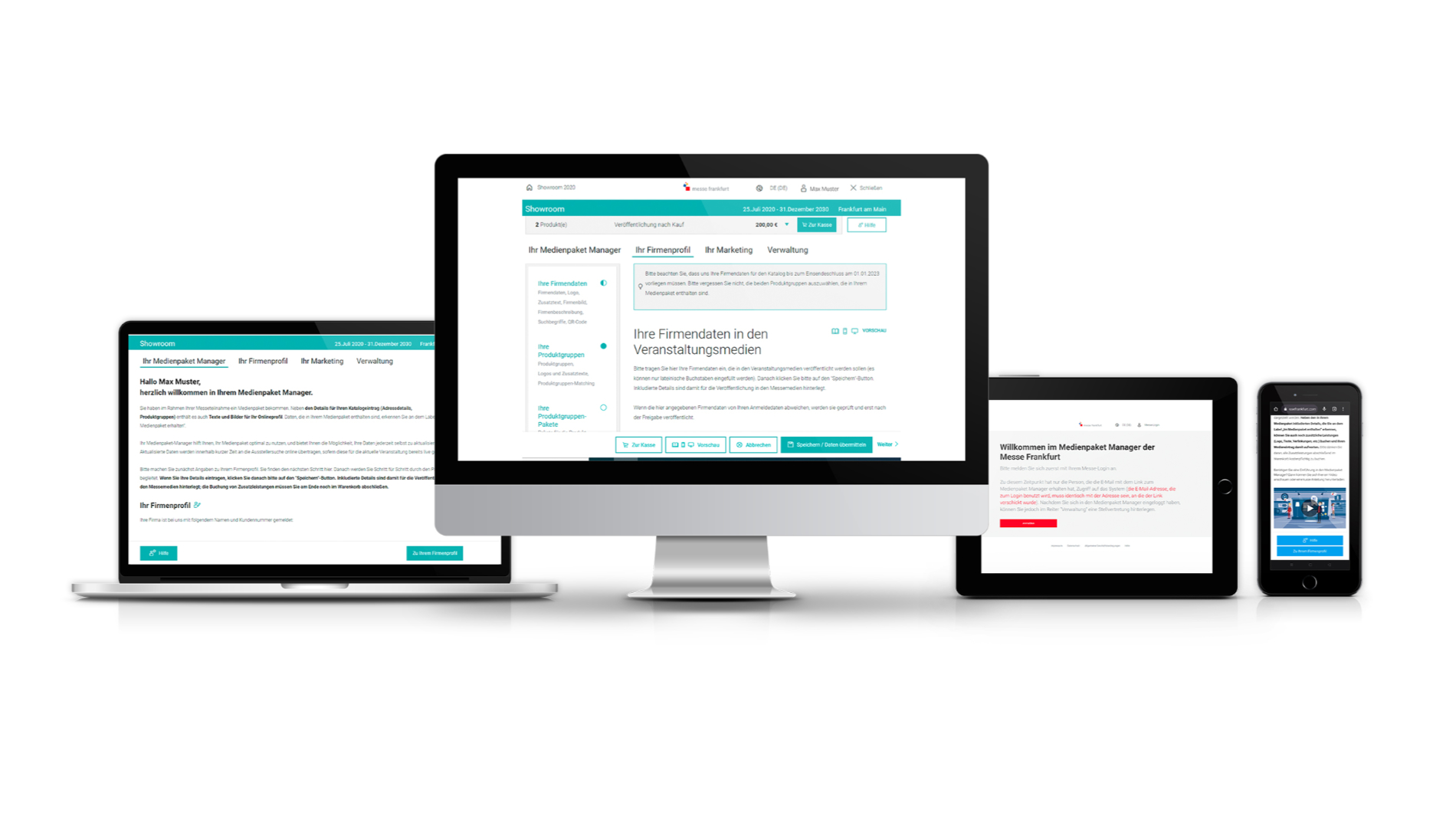 Let yourself be seen! Our media package makes your company more visible. The media package is obligatory for exhibitors and an essential component for your successful trade fair appearance.
Notes for exhibitors

We would like to inform you that numerous suppliers have issued so-called "unofficial exhibitor directories". There are also e-mails in circulation that offer lists of exhibitors and visitors. Or manipulated invoices were also sent, the subject of cybercrime.. Please pay attention to our information on this topics:
We would like to inform you that numerous suppliers such as Construct Data (FAIRGuide, Expo Guide), Matic Verlagsgesellschaft mbH and the online catalogue "International Fairs Directory" have issued so-called "unofficial exhibitor directories".
These directories have nothing to do with the official exhibitor directory as issued by Messe Frankfurt Exhibition GmbH.
The official exhibitor directory as well as all online media are strictly issued by Messe Frankfurt Exhibition GmbH in collaboration with Messe Frankfurt Medien und Service GmbH.
The billing of the booked online media is based on the respective trade fair event visited. The invoices correspond to the typical Messe Frankfurt Corporate design.
You can find more information about the so-called "unofficial exhibitor directories" on the home page of the AUMA, the Association of the German Trade Fair Industry.
We would like to inform you about e-mails with such or similar contents:
_________________
Hi,
I am following up to confirm if you are interested in acquiring the Visitor's List.
Trade fair event*, Frankfurt, Germany
Verified Visitor's Counts: 10,100
Contact record includes: - Contact Name, Company Name, Contact Title, Telephone, E-mail and Web Address.
Let me know your interest, so that we can send you cost & additional information.
Looking forward to hearing from you.
Regards
* trade fair event e.g. Heimtextil, Nordstil, Ambiente.
_________________
Note:
There is no cooperation between the Messe Frankfurt Exhibition GmbH and e-mail senders who offer an alleged "Attendees List/Visitors List" or similar. Visitors and/or exhibitor lists for trade fairs will by the Messe Frankfurt Exhibition GmbH not be passed on, sold or passed on for sale to third parties in any other unauthorized way. Only non-personalized data (among others no personal e-mail addresses) is publicly accessible in the context of trade fairs. The scope of the exhibitor application depends on the marketing services (media package, exhibitor search, catalog etc.) booked for the trade fair event.
In the past, it has happened several times that invoices sent electronically by Messe Frankfurt have been intercepted by fraudsters, the bank details changed and the manipulated invoice forwarded to the business partner in the logical second. For this purpose, the perpetrators usually use slightly modified e-mail addresses that look confusingly similar to Messe Frankfurt's e-mail address. If the fraud is not detected, the customers transfer the amount to the bank account manipulated by the fraudsters.
Therefore, please be aware to the sender's e-mail address when sending invoices in the future. Messe Frankfurt does not currently intend to change its bank details. Should this nevertheless happen, we will inform you in a separate letter before issuing the invoice.
Regardless of this, we are working on a technical system solution to prevent this possibility of fraud. Until this is implemented, we ask you for awareness. Messe Frankfurt is very keen to ensure that our business relationship with you is not affected by such fraud and we look forward to a long-term business relationship.