Tell your customers that you will be represented with a stand at Prolight + Sound. We will provide you with free advertising materials. So that your trade fair appearance is a complete success!
E-Card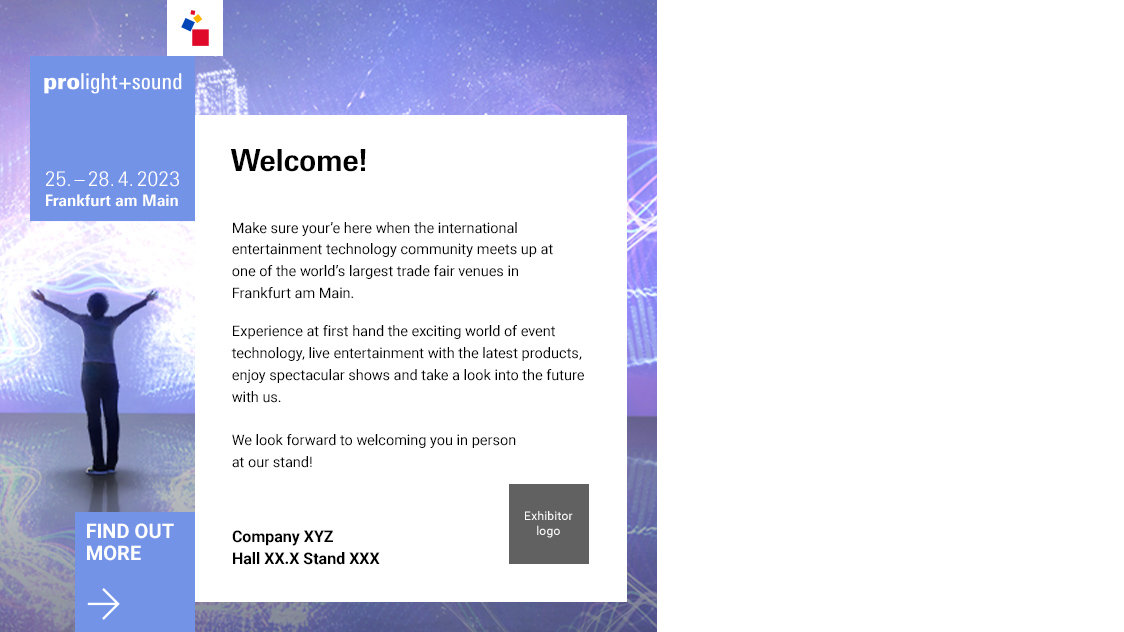 Use the e-card to send as a personal digital greeting card to your contacts – personalised with your company name and stand number. Your customers are guaranteed to find you!
Size: 657 x 632px
Order now
Online banners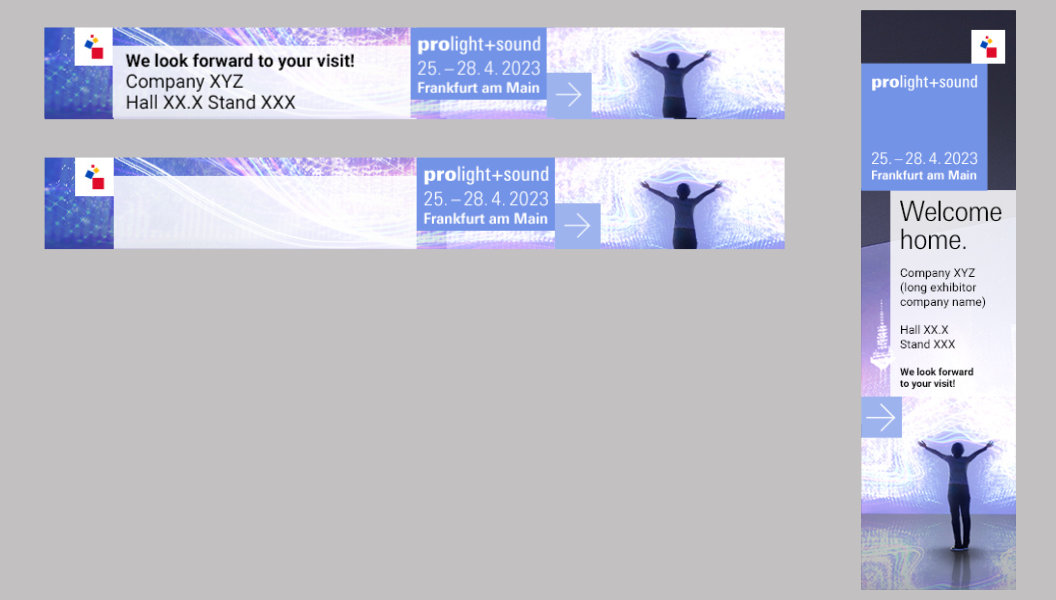 Show that you'll be taking part in the fair with the Prolight + Sound banner on your website. Choose between two formats (728 x 90px and 160 x 600px), each of which can be customised with your individual text. The banners are available for download.

A real eye-catcher on your website: the countdown banner automatically counts down the days till the fair starts.
Order now
E-mail Signature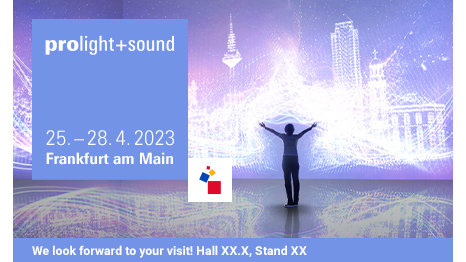 Give your e-mails a personal touch – with the Prolight + Sound e-mail signature. Attract attention on one of the most-used communication channels.
Size: 440 x 262px
Order now
Eye-catcher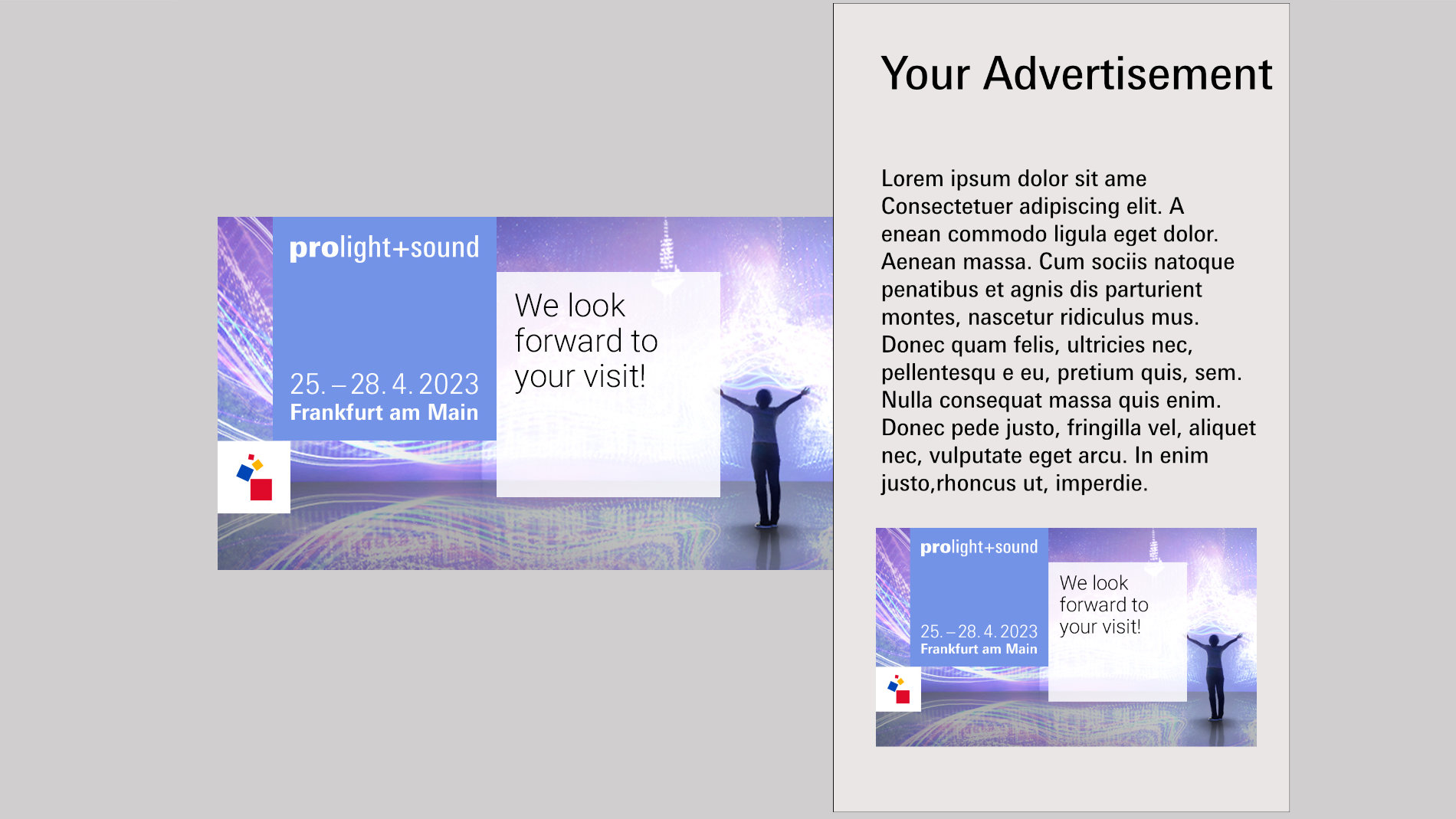 With the Prolight + Sound eye-catcher, you can skilfully link your advertising message to inform about your presence at the fair.
Size: 68 x 39mm
Order now
Impressive videos - the trade fair grounds from above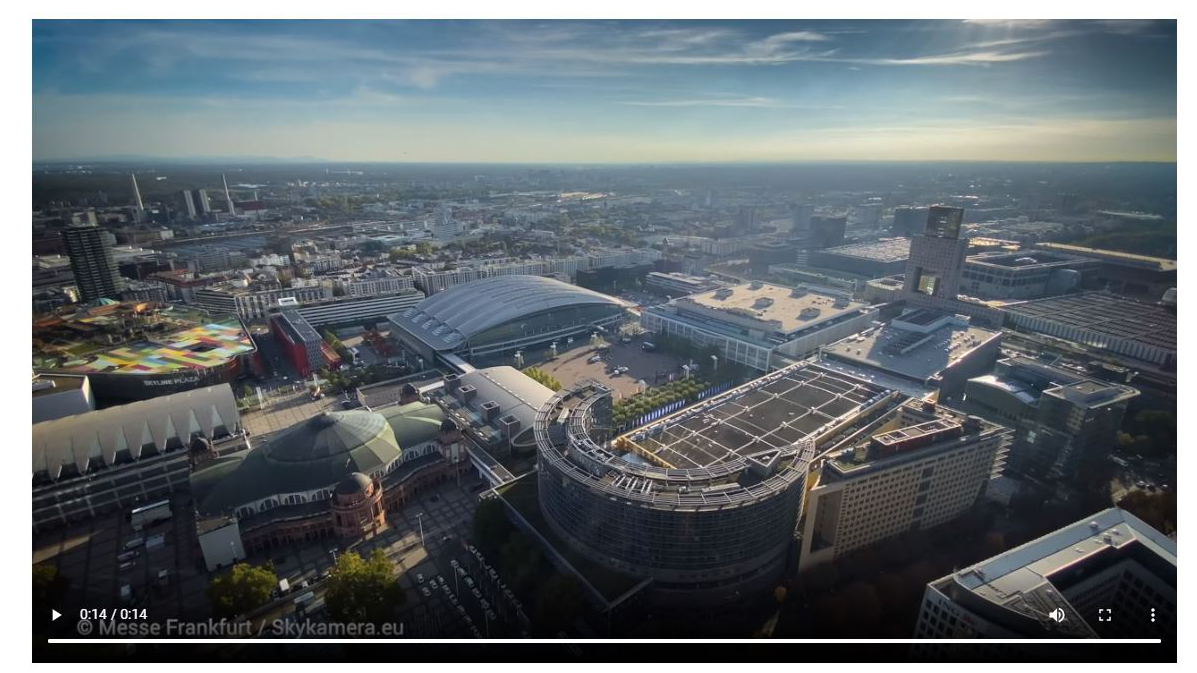 Enhance your trade fair invitation to Prolight + Sound on your social media channels: With fascinating drone clips of the exhibition grounds.
13 short clips you will find to download in the Shop for exhibitors services.
Do not hesitate to contact us should you have any questions. We will be pleased to help:
Prolight + Sound 2023 Info Package
You would like to invite your customers to the trade fair or inform the media about your appearance and need text modules and image material? We have prepared a text for you and offer you a wide portfolio of press photos that you can use for your media work.
Press
Over 2,000 journalists attend Prolight + Sound. Make your press releases available to them in the free press display units in our Press Centre. We can publish your press events during Prolight + Sound in our online calendar, as printouts for journalists to take with them and on the Press Centre monitors during the fair. We will also be pleased to help you book a room for your press event at the Exhibition Centre. Do not hesitate to contact us.